Destinations
MDINA
A fortified village and the old capital city of Malta.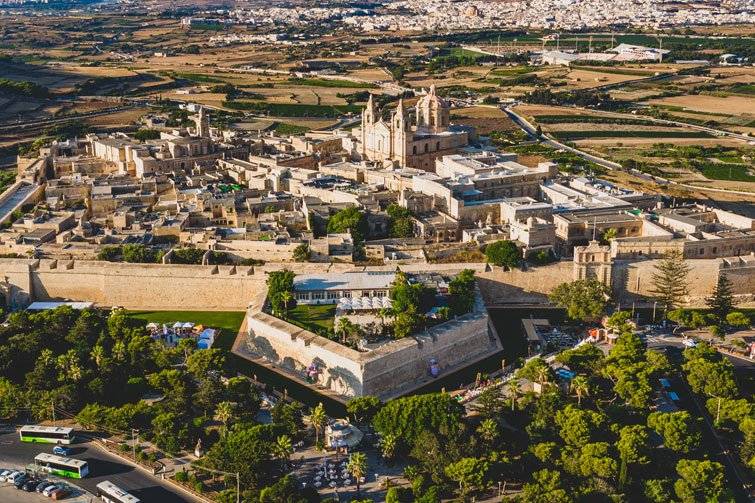 The history of Mdina traces back more than 4000 years. According to tradition, it was here that in 60 A.D the Apostle St. Paul is said to have lived after being shipwrecked on the island. Furthermore, it is said that St. Paul resided inside the grotto know as Fuori le Mura (outside the city walls), now known as St. Paul's Grotto in Rabat.
Lamp lit by night and referred to as "The Silent City", Mdina is fascinating to visit for its timeless atmosphere as well as its cultural and religious treasures.  Mdina had different names and titles depending on its rulers and its role but its medieval name describes it best - 'Citta' Notabile': the noble city.  Since the 12TH century, Mdina has been the home of Malta's noble families, descendants of the Norman, Sicilian and Spanish overlords. Impressive palaces line its narrow, shady streets. Mdina is one of Europe's finest examples of an ancient walled city. It is an extraordinary mix of medieval and baroque architecture.