Carwiz confirms its Customer's Friend status!
Because it's you we care about!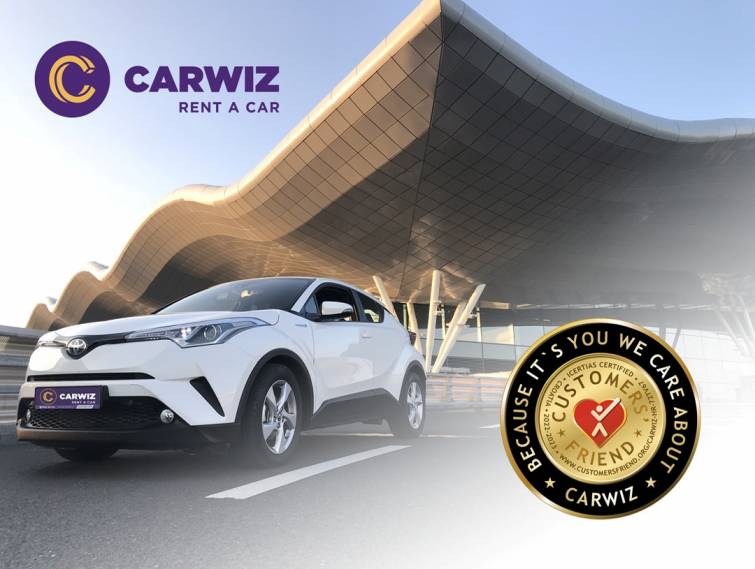 CARWIZ in Croatia has confirmed its membership in the prestigious international Customers' Friend club, whose members can only be organizations that maintain a high level of client satisfaction.
CARWIZ rent a car successfully accessed the prestigious Customers' Friend program in 2019 when the independent international accreditation body ICERTIAS recognized their commitment to a high-quality relationship with clients. This year, CARWIZ passed the ICERTIAS complete analytical test and was awarded the status of Customers' Friend - DEDICATED TO EXCELLENCE.
Customers' Friend is a significant international recognition that carries extra significance now in these demanding Covid / post-Covid times when service providers are expected to have not only the highest level of customer support but also empathy, humanity, care and kindness.
Companies must provide a superior user experience in order to be awarded the Customers' Friend - DEDICATED TO EXCELLENCE status and medal. Nominated organizations are subject to a rigorous and detailed screening process, which includes a complex analysis based on secondary market research conducted by the international organization ICERTIAS.
To earn the title of "Customers' Friend - Dedicated to Excellence," CARWIZ underwent a thorough and careful verification based on four major analytical "pillars": 1. Reputation 2. Communication 3. The user experience; and 4. Trust.  As a result of the grades earned in this analysis, CARWIZ deserved the  "Customers' Friend - Dedicated to Excellence" title with an average score of 4,19 out of 5. 
CARWIZ has met all of the requirements for joining Customers' Friend membership for 2022/2023, with a well-deserved opportunity to highlight the prestigious label "Customers' Friend - DEDICATED TO EXCELLENCE "