Carwiz Greece continues expanding!
Carwiz Greece is expanding its business via a sub-franchise model.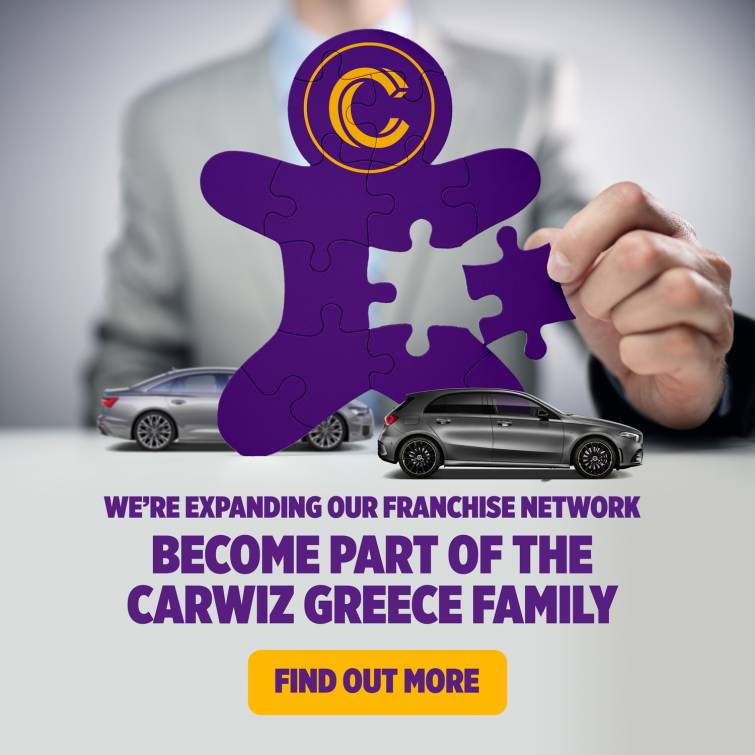 With HQ on Crete, Carwiz Greece is part of Carwiz International's franchise network, active in 20 of the world's countries. 
Since starting in 2018 with only 3 branch offices, Carwiz's Greek partner has accomplished an enviable franchise network with 11 offices. 
Offices are situated in important tourist destinations, and Carwiz Greece currently employs more than 40 people around the country - from Athens, Crete, Thessaloniki, Zakynthos and more. 
Despite the Coronavirus crisis, quality, great partnering relationships and a recognisable brand have resulted in further expansion of the network in Greece and new sub-franchise agreements. 
As announced, with the support of Carwiz International, Carwiz Greece continues local expansion through sub-franchise agreements and new hires. 
By the end of 2021, they plan to further expand the franchise business to several more Greek cities, with new partnerships on the way as well. 
If you want to become part of a successful franchise network and a Carwiz partner, contact us via antonis.zotos@carwiz.gr , or call us: +30 28210 81478.