Carwiz Greece to expand to more than 20 locations
Carwiz Greece present in Mykonos, Santorini, Zakynthos and many other attractive locations!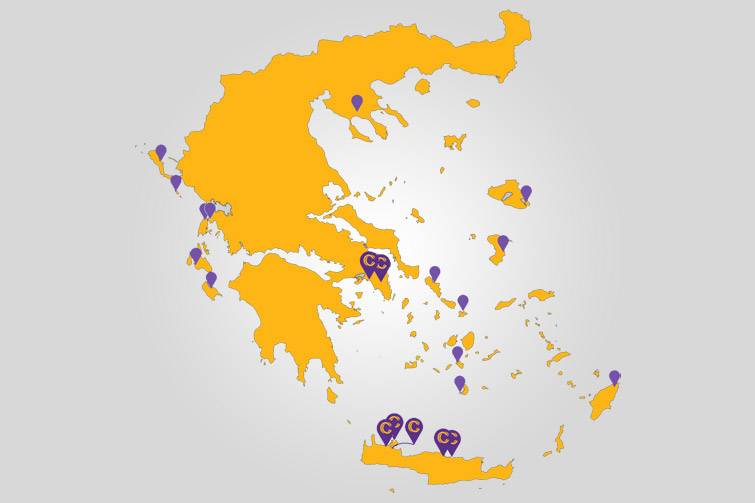 After firstly opening offices in Andros, Corfu and Ios, and expanding business through new offices and meet and greet locations, Carwiz Greece continues its expansion.
In 2021, Carwiz continues international activity through 20 new locations and attracting guests to well-known Greek islands which offer breathtaking beaches, gastronomic experiences and beautiful nature. 
Carwiz set up shop on the island of Rhodes as well as on the Kalhidiki peninsula, while by summer 2021 everything will be ready for first guests and the coming season.
By making this business move, Gelasakis Group (the Carwiz Greece franchisee), is expanding business through sub-franchise contracts. It's expected that this company, part of the Croatian owned Carwiz International franchise network, could reach about 5% of the Greek rental market. 
"We are extremely glad that after just over two years of market preparation, we managed to start a business through sub-franchise contracts in Greece. Thanks to the good partnership and mentorship of Carwiz International, everything will soon be ready for our first clients.", said Antonios Gelasakis, CEO of Carwiz Greece.
Both further expansion of rental services and developing new partnerships are Carwiz's main strategic goals for the coming 2021 year.
"During a period of growth and uncertainty caused by the pandemic, the market is increasingly opening to new and modern solutions, just like our franchise partners, who found new ways and solutions to survive in the market, which I'm extremely proud of.", adds Krešimir Dibrilović, owner of Carwiz rent a car and Carwiz International.
Carwiz Greece has been a partner since 2018 and at the same time one of Carwiz's first franchise partners. In the last two years, their Greek partners have expanded the business from the initial three locations to eleven locations, and then launched the second phase, sub-franchise contracts based on the Croatian business model. Thus, Carwiz International is the first Croatian car rental company to successfully expand its franchise as an "all in one solution".