CARWIZ network expands to Slovenia
CARWIZ International is excited to announce that Slovenia has joined its growing list of franchise countries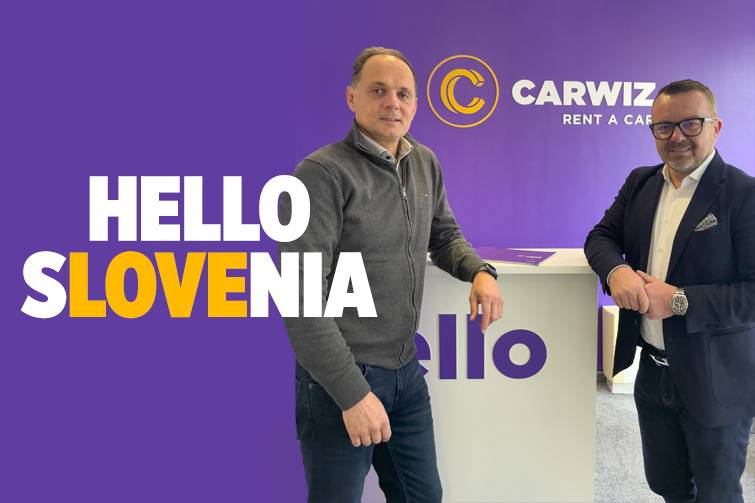 CARWIZ International is thrilled to welcome Slovenia to the family of franchise countries and looks forward to serving the local community and tourists with the high-quality service that Carwiz is known for. 
The company ABmobil rent d.o.o. recently, by purchasing the Carwiz rent-a-car franchise for the Croatian area, became a partner of CARWIZ International, which brings many novelties to the Croatian and Slovenian rent-a-car market. 
Tomaž Lozar, founder and CEO of ABmobil rent d.o.o. said: "After last year's successful performance in the Croatian rent–a–car market, where under the CARWIZ franchise we ranked among the top 3 largest rent-a-car companies in one year, entering into a partnership for the Slovenian market was the next step in strengthening the business presence in the region. 
In Slovenia, we will be available to customers through four business units, namely International Ljubljana Airport, Ljubljana, Maribor, and Koper. Strategically arranged branches allow us to comprehensively cover the needs of both domestic and foreign guests.
In the future, we also aim to expand to Western European markets and continue to provide quality service to our customers."
As a new franchise country, Slovenia will now offer Carwiz's extensive fleet of rental cars, including sedans, SUVs, vans, and more. Customers can expect top-notch service, competitive pricing, and a seamless rental process when choosing Carwiz for their transportation needs. 
"We are thrilled to welcome Slovenia as a new franchise country for Carwiz," said Krešimir Dobrilović, founder and CEO of CARWIZ International. "Slovenia is a beautiful country that has a lot to offer, and we are excited to have experienced partners that will provide top-level rental car service to both visitors and local residents. Carwiz network is dedicated to delivering the best possible experience to all of our customers, and we look forward to serving the community in Slovenia with the same level of excellence that we are known for."
As we continue to grow and expand our franchise network, we are excited to bring the Carwiz magical experience to even more customers worldwide. We look forward to serving the community in Slovenia and beyond with the same level of excellence that has made us the fastest-growing rent-a-car network in the industry.