Carwiz places a franchise business model in Iceland
Carwiz has signed a contract with Icerental4x4, thereby placing a franchise model of business in Iceland, the 11th franchise country for Carwiz.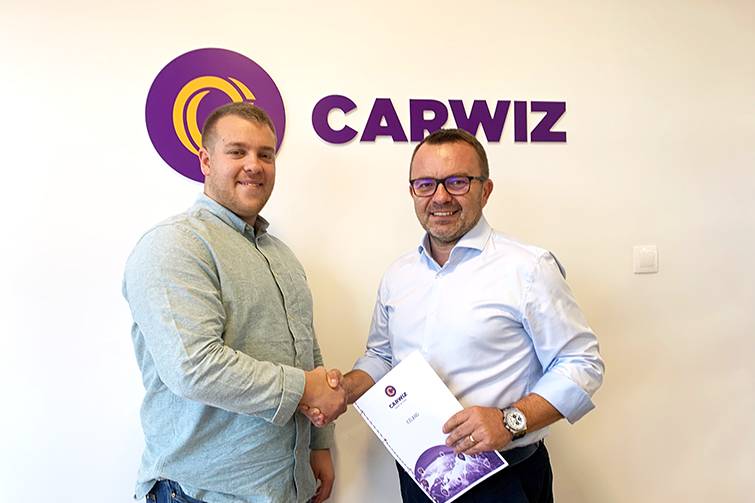 Signing an agreement with Icerental4x4, CARWIZ rent a car placed a franchise model of business into their 11th country in a row, Iceland. 
"We're glad that Icerental4x4 recognized us as a potential partner to expand their business with,  which is at the same time a confirmation of our visually strong and transparent brand but also a worldwide recognition of quality. " said Krešimir Dobrilović, CEO and director of Carwiz, upon signing the agreement.  
Dobrilović and Magnús Arnar Kjartansson, the general manager of Icerental, signed the agreement at Carwiz's headquarters in Zagreb, which was consequently Kjartansson's first business agreement with a Croatian company: 
"A recognizable brand and positive experiences from other franchise partners have influenced this seemingly spontaneous decision to sign a contract with Carwiz. After negotiation and learning about the benefits of a stable and visually strong franchise network, a partnership seemed like a reasonable course of action. This was also our first contract with a Croatian company, but thanks to a professional and personal approach, it's definitely not the last." explained Magnús Arnar Kjartansson, the general director of Icerental4x4. 
CARWIZ rent a car signed 11 partnerships in total with many European and world countries in just two years, making itself an important front runner of the rent-a-car industry. Therefore, today Carwiz operates in Croatia, Greece, Serbia, Albania, Morocco, St. Maarten, Latvia, Turkey, Bosnia and Herzegovina and as of now in Iceland.