CARWIZ Wins Excellent Car Rental Service Award
Discover cars awarded CARWIZ International for Excellent service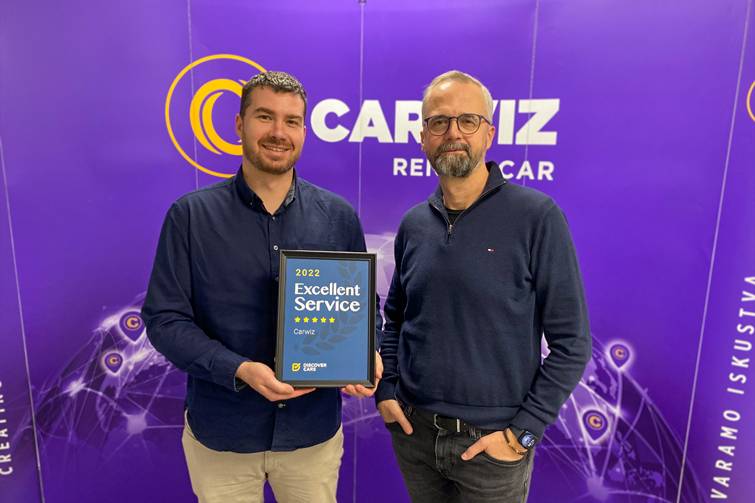 With high ratings, quality service, and positive experiences of its customers, CARWIZ International received recognition as an Excellent Service provider in 2022!
Discover Cars compares car rental offers throughout the year so that customers can choose a car that fits best their needs. When renting a car, it's more than just a price, service and experience are sometimes even more important. 
For that reason, Discover Cars conveys a short survey for customers to rate their rental experience after the drop-off. 
Every customer rates the following:
Overall satisfaction with rental 

The simplicity of finding the rental office or employees

Vehicle cleanliness

The efficiency of the staff

Time spent on pickup and drop-off

Vehicle condition
Award is given to car rental locations that customers rated with an average ratio of 8 or more during the last year.
"It's an immense deal to be recognized as the best-rated rent-a-car company by a partner like Discover Cars. We are exceptionally proud of the entire team, as well as all partners because this is an award that we all received together! " concluded Vladimir Banović, the COO of CARWIZ International.
We are proud that our efforts have been recognized by customers and because of that, CARWZ rent a car holds the award for Excellent Car Rental Service in 2022.