HELLO NORTH CAROLINA
Driving Excellence Takes Flight – CARWIZ's Arrival at Charlotte Douglas International Airport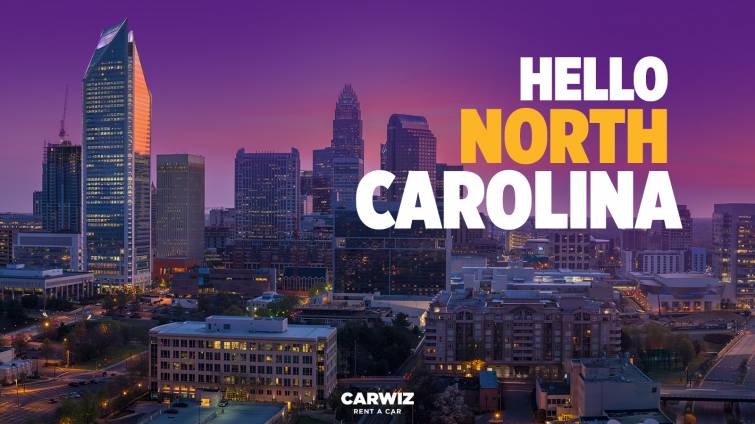 CARWIZ has officially arrived at Charlotte Douglas International Airport, solidifying its presence in one of the busiest airports in the United States. With an unwavering commitment to quality and a dedication to exceptional service, CARWIZ is fully equipped to cater to the diverse needs of its customers and create unforgettable memories.
Krešimir Dobrilović, CEO of Carwiz International, expressed his excitement about this milestone, stating: " Charlotte is a key location for our global expansion plans. Our success can be attributed, in part, to our strategic location choice. Being situated at Douglas International, one of the largest travel hubs in the US, not only provides us with great visibility but also allows us to offer premium car rental services to both locals and tourists."
North Carolina's popularity as a major travel and transportation destination makes it an ideal location for CARWIZ's expansion. With its diverse attractions, vibrant cities, and thriving business environment, North Carolina attracts a wide range of travellers.
By expanding into North Carolina, CARWIZ reaffirms its mission to be a global leader in the car rental industry. We are eager to positively impact the travel experience of both North Carolina residents and visitors alike by providing top-notch customer service and a diverse fleet of modern cars. With a focus on driving excellence, CARWIZ aims to become the go-to choice for car rentals, enabling customers to explore the beautiful state of North Carolina with comfort, style, and convenience.