New Carwiz affiliate locations across the USA
New car hire locations for your next trip to the USA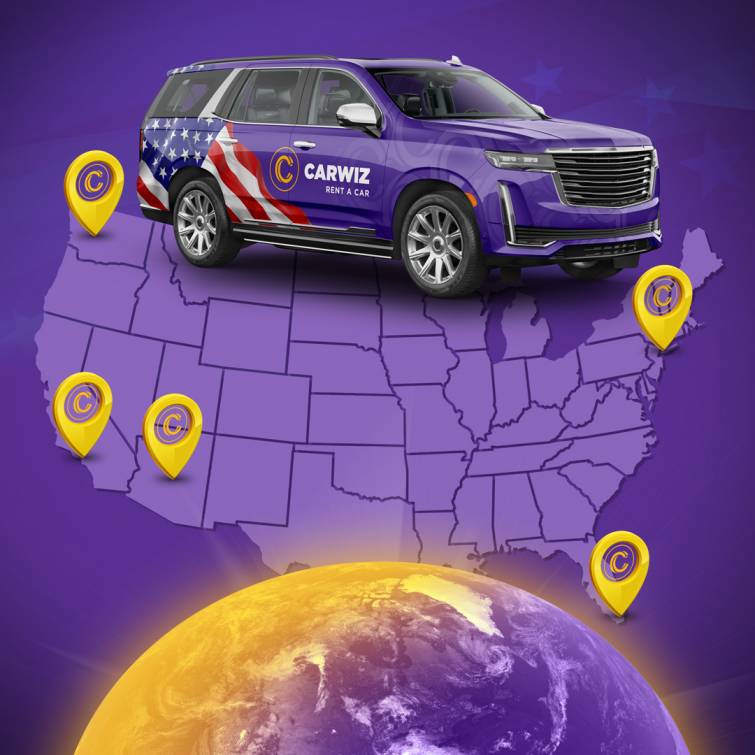 We are delighted to announce the opening of 5 new affiliate locations in Los Angeles Airport, Phoenix Airport, Seattle Airport, Miami city and Brooklyn city. This is a great opportunity for local operators to expand their business and provide our mutual customers with a local car rental service. With the opening of these new locations, Carwiz now has over 11 destination cities across the United States. We are especially proud to point out that our Seattle affiliate offers 100% eco-friendly approach with electric vehicles fleet only.
Since embarking on its global expansion in 2018, Carwiz has increased its presence around the world to more than 30 different countries. The expansion continues throughout the new affiliate program in the USA.
The Carwiz U.S. Affiliate Program was created to provide an affordable option that delivers on its promise of increased growth and profitability to independent car rental companies. To help affiliates realize that goal, Carwiz offers innovative support and value-added services in a variety of segments—everything from the front counter and booking systems solutions to new product development, sales training, and much more. In addition, affiliates will have access to Carwiz's sprawling network of online brokers and travel agents.