New Carwiz offices across the region!
Brand new Carwiz locations open in Montenegro, Serbia and Bosnia and Herzegovina!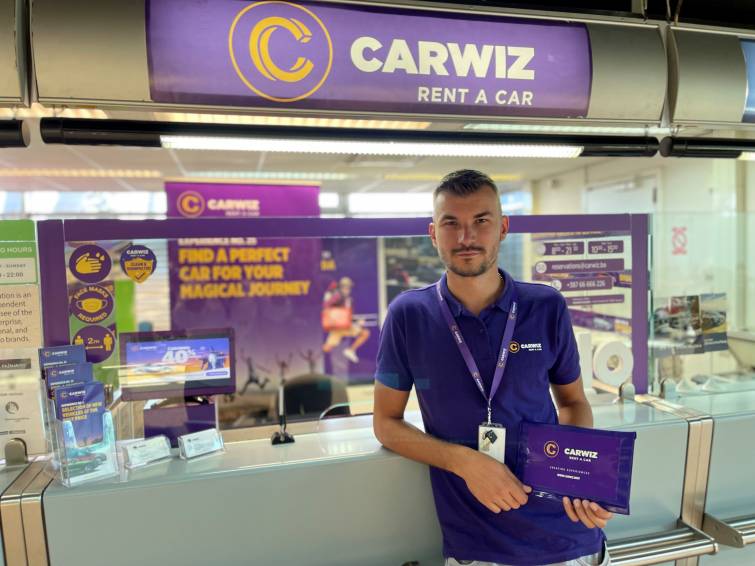 Thanks to their successful franchise model which operates in more than 100 locations around the world, Carwiz has continued its expansion in the region, including new locations in Bosnia and Herzegovina, Serbia and Montenegro.
Like any other business, Carwiz has had a challenging year, but they've shown that continued expansion is still possible - by opening 10 new offices throughout the region.
Soon after launching offices in Belgrade, more good news from Serbia - Carwiz Serbia is opening another office in its third-largest city - Niš!
By signing a contract with our new partner in Bosnia and Herzegovina, they opened new offices in three airports, Sarajevo International Airport, Tuzla and Banja Luka, and two more in the city centre of Sarajevo and Bosanska Gradiška.
Negotiations for Carwiz offices in Montenegro were completed in just a month, with an office expected to open soon in the capital and largest city of Montenegro, Podgorica, and at the busiest airports in Podgorica and Tivat.
In every Carwiz office in BiH, Serbia and Montenegro, customers can choose from a wide range of cars and vans, from all types and brands.
It's important to note that travel within the entire region was recently made possible, with all measures related to the Covid-19 pandemic significantly relaxing and border crossings opening!
***
Carwiz rent-a-car is the first Croatian rent-a-car company that quickly set out to conquer the world, with the help of their franchise business model. In just one year, it achieved global success, resulting in an extensive franchise network on as many as four continents, a presence in 20 countries around the world and more than 100 branch offices.
You can find out more about the CARWIZ franchise here.