TOP 5 LESS KNOWN SKI STATIONS IN POLAND
Although it is true that at the moment we will not ski anywhere in Poland, we know for sure that this situation will not last forever. In a few weeks' time, ski stations will open again and the lovers of snow will flock to the slopes.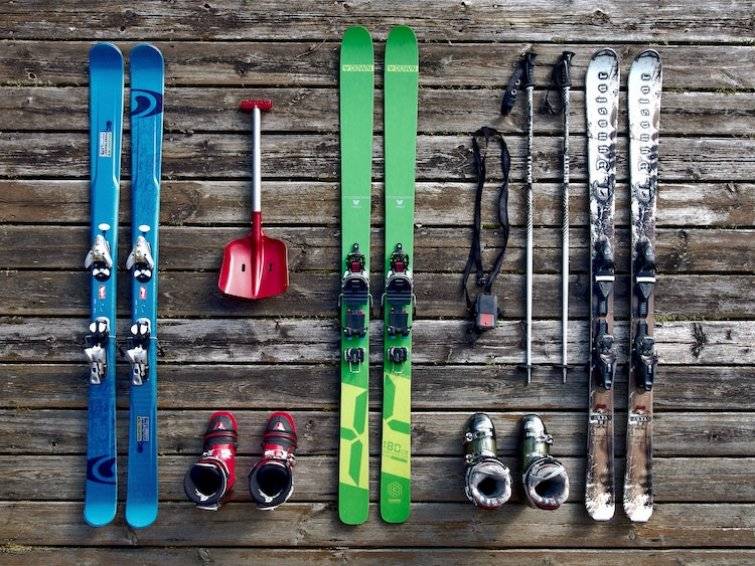 Kasprowy, Bania, Polana Szymoszkowa ... all skiers in Poland know these places. And since they know them, they also go there. This means queueing to the lift - something that every skier knows. Whoever has ever skied in Poland must have experienced this situation more than once: 3 minutes of skiing and 30 minutes of waiting. But that's not the case everywhere. There are places in Poland where there are practically no queues, so you can enjoy the ride instead of getting irritated while waiting for a ski lift.
That's why - to help you avoid the crowds - we have prepared our subjective guide to five less known ski stations in Poland. Except for one, all of the stations included in our today's list are not the obvious choices and since they are not usually associated with skiing. This is probably why they are much less frequented, although they can give a lot of fun to skiers and skateboarders.
1. Nosal, Zakopane
This choice may surprise you in the context of less popular ski spots. The main slope of Nosal is a legend - it is here that the "K" route, closed for several seasons, is located. Anyone who has come down here at least once, knows how demanding the slope is. But this time we want to focus on areas below the main slope of Nosal. The area of ​​the Ski Training Center consists of 5 ski lifts on gentle slopes which will be perfect for beginners. An additional advantage is a large parking lot and the possibility of getting the support of experienced instructors.
2. Kiczera Ski, Puławy
And by that name we do not mean a large city on the Vistula River, but a village in the Low Beskids. It was here that in 2004 the most modern ski investment in the region was opened. Kiczera Ski consists of 4 lifts (3 T-bars and 1 chairlift) and a total of approximately 3.5 km of downhill routes with various levels of difficulty, 4 km of a cross-country ski-tour route, as well as gastronomic facilities at the foot of the hill - outdoor activities require the body to be supplied with large amounts of calories. The great advantage of this place is its peace and a small number of visitors.
3. Polana Sosny, Niedzica
Most of us associate Niedzica in Pieniny with summer recreation - this small village is a destination for many holiday travels. However, few people know that the Polana Sosny ski station has been operating here for the last few years. 3 ski lifts, 5 ski slopes (the longest is 800 meters longs), 2 gastronomic huts, 2 ski schools and free parking lots await skiing enthusiasts. The downhill slopes are snowed, groomed and illuminated. There is also an 8 km cross-country trail, the only one in this area.
4. Zwardoń Ski, Zwardoń
Zwardoń, located in the western part of the Beskid Żywiecki, for several years now has been tempting skiers with the modern Zwardoń Ski station on the northern slope of Rachowiec. The microclimate prevailing here means that snow can lie down for up to six months - hence the skiing season ends on March 31. Skiers and snowboarders can use classic drag lifts and the only 4-seater sofa in this area. The total length of the downhill runs is over 5 km. There is also something for cross country skiers (2.5 km long route) and ski-tourers (3.7 km long route). Of course, the slopes are snowed, illuminated and groomed. There is also a ski rental and ski service, a ski kindergarten for children, gastronomic facilities and free parking.
5. Szelment
Who said that the inhabitants of northern Poland have to cross the whole country when they want to go skiing? Szelment station has been operating in the vicinity of Suwałki for several years. Both beginners and more advanced people will find something for themselves - there are blue, red and even two black runs available! There is a ski service and ski service on site, as well as catering facilities. The preparation of the routes does not differ from the standards known from the south of Poland - the artificially snowed routes are regularly groomed and illuminated. Pretty good for the lowlands.