Booking.com annual 2022 Partner Conference
Carwiz International representatives attended the Booking.com Partner Conference in Istanbul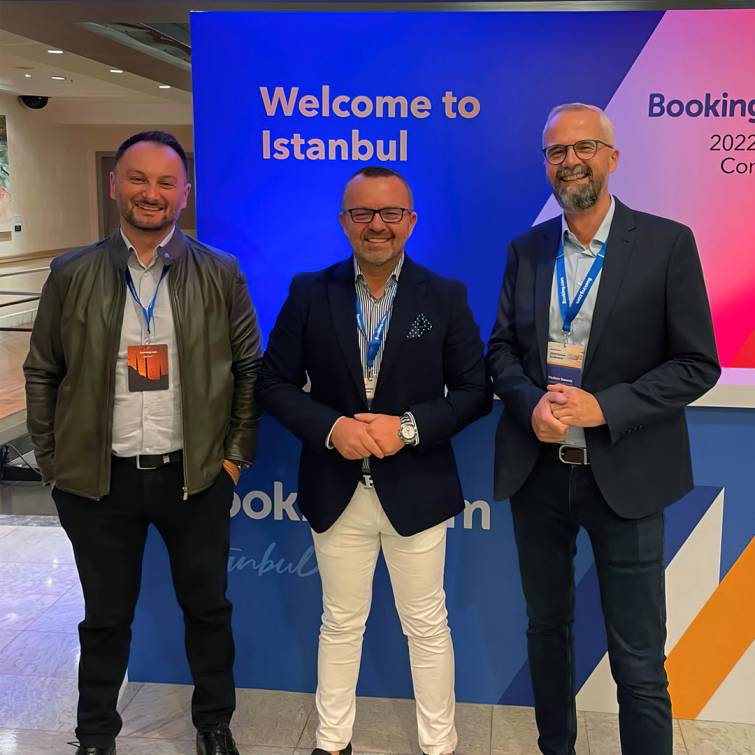 Carwiz International representatives, CEO Krešimir Dobrilović and Operations Director Vladimir Banović, attended Booking.com annual 2022 Partner Conference in Istanbul. It was the largest Booking.com Conference ever, with over 250 participants from all over the world.
Upcoming and previous successful projects, great results achieved during this summer season, and their impact on the rent-a-car industry, were discussed during the business sessions with Booking.com management.



The new concept, BOOKING TRIPS, was presented during the Conference. It unites accommodation, air transport, rent-a-car, tourist attractions, and others. The presentation was highly impressive and this sort of concept will definitely offer an even higher level of services from the entire Booking.com.
Yet again, the Conference has displayed the strength and significance of Booking.com on the travel market, and all of its partners, including Carwiz International.