Carwiz Expands Operations to Jamaica
Carwiz is delighted to announce its expansion into Jamaica, marking another milestone in its global growth strategy.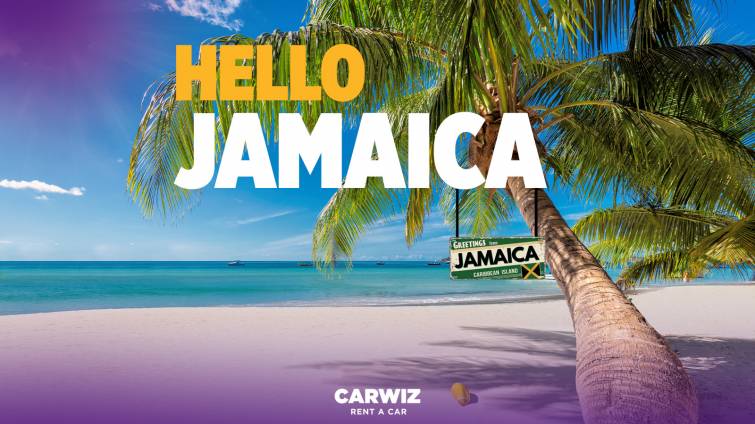 Kingston, 17th of July of 2023 - Carwiz, the fastest-growing rent-a-car company in the world, is delighted to announce its expansion into Jamaica, marking another milestone in its global growth strategy. Following recent launches in Hungary, Italy, and Kenya, which took place just a few weeks ago, Carwiz extends its car rental services to the island nation of Jamaica.
Jamaica is known for its stunning scenery, Caribbean traditions, and welcoming atmosphere, making it a popular choice for both leisure and business travellers. By establishing operations in this captivating Caribbean country, Carwiz aims to enhance the travel experience by offering seamless and enjoyable car rental services that perfectly complement the Jamaican adventure.
Carwiz's newest partnership enables the company to offer its services at two prominent locations in Jamaica. Travellers arriving at Sangster International Airport in Montego Bay can conveniently access Carwiz's services. Additionally, Carwiz is also available at Kingston Downtown. These strategically chosen locations ensure customers have easy access to Carwiz's extensive fleet of reliable vehicles.
"I am thrilled to announce Carwiz's expansion into Jamaica. This is an exciting milestone for our company as we extend our world-class car rental services to customers exploring this magnificent island," stated Frane Herceg, Head of Affiliate Network Development at Carwiz. "This partnership reflects our global commitment to providing exceptional mobility solutions. Together, we strive to exceed customer expectations and create unforgettable experiences for car renters in Jamaica."
Carwiz's expansion into Jamaica comes just after their successful establishment in Hungary, Italy, and Kenya. With each new venture, Carwiz showcases its dedication to delivering outstanding customer service and expanding its global reach.
Customers in Jamaica can expect the same level of professionalism, quality, and personalised attention that Carwiz is renowned for. With a diverse fleet of well-maintained vehicles, convenient pickup and drop-off services, and a team of highly trained professionals, Carwiz is committed to making every journey in Jamaica special.
 For more information about Carwiz and its services in Jamaica, please visit carwizus.com
Stay updated on the latest news and announcements by following Carwiz on @carwizinternational
About Carwiz:
Carwiz is a dynamic rent-a-car company founded in 2017. Since its inception, Carwiz has rapidly expanded its operations worldwide, establishing a strong presence in numerous countries. With a steadfast focus on delivering exceptional customer experiences, Carwiz provides flexible and reliable car rental services, ensuring the utmost satisfaction of its customers in every destination.
Media Contact:
Fran Brdar, Head of Marketing, CARWIZ International, fran.brdar@carwiz.rent