CARWIZ Expands to Hungary
We are pleased to announce that Hungary has joined the ranks of CARWIZ International.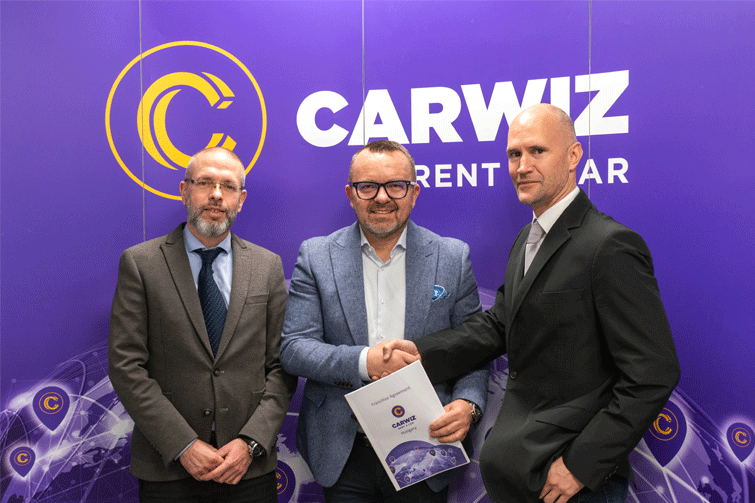 CARWIZ International is continuing its goal of bringing excellent customer service worldwide. We are happy to add Hungary to our family, a country known for its history, gastronomy, beautiful cities, architecture, and culture. 
Carwiz is partnering with Fábián Automotive, an innovative company founded in 1991., known for its Peugeot, Citroën, Opel, Isuzu, and SsangYong dealerships as well as a comprehensive service network throughout Hungary.
Fábián Automotive also provides rental car service to its customers from their vehicle fleet, and we are excited to see them adopting the Carwiz business model to mutual benefit.  
Dániel Pszota, dealership director at Fábián said:
"We are delighted to join strengths with the fastest growing rent-a-car network in the world. FAM was looking for a recognizable, reliable partner in the CE market who offers experience with a similar customer profile and fits well with our image of a reliable and reputable company. We are eager to introduce CARWIZ to the Hungarian market and establish ourselves as the leading rental car provider. Confident that our unique approach to customer service and our commitment to quality will be well-received by the customers, we look forward to this venture and business success."
Carwiz has signed over twenty partnerships with European countries in under two years. This important EU market comes just a month after adding Slovenia to the portfolio. Carwiz's growth pace is a welcomed success, and its founder and CEO, Krešimir Dobrilović, plans on raising the bar even further in 2023.:
"The vibrant and dynamic Hungarian market size and potential for growth are impressive, and we are satisfied to tap into this opportunity. By providing affordable, reliable, and comfortable rental cars, we aim to enhance the overall travel experience and enable visitors to explore Hungary's many beautiful destinations. Furthermore, we are pleased to partner up with FAM, a company with a strong position as an auto dealership, which will help ensure a steady and reliable supply of cars for our customers. With the current challenges in global supply chains, having access to a stable and secure source of vehicles is critical. We are excited to have this advantage in providing the market with the highest level of service."
With a sizable rent-a-car market and a robust tourism industry, Hungary is an ideal destination for CARWIZ to introduce a brand and innovative approach to rental car services. CARWIZ's goal is to establish a strong presence in Hungary, leverage industry expertise, and provide customers with a great rental experience.