Carwiz Greece is expanding!
One of the fastest-growing Carwiz franchises continues expansion to ten new locations across Greece!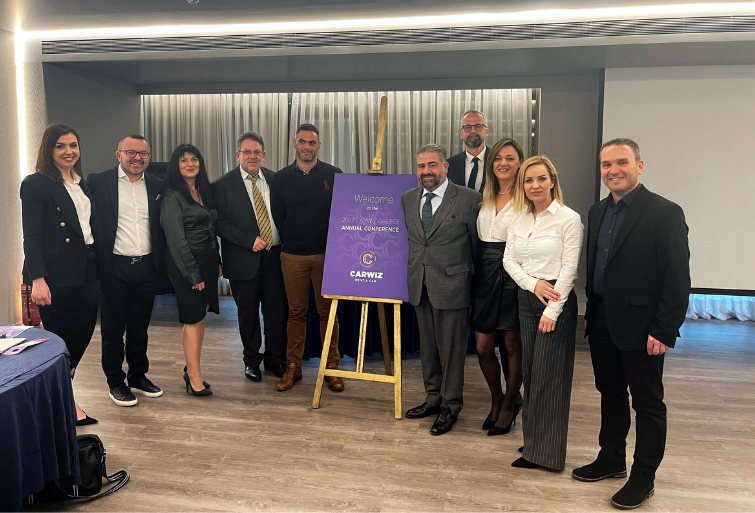 Following the first major Carwiz Greece conference in Athens, Carwiz Greece has expanded to ten new sub-franchise locations. This includes four new islands: Thassos, Kos, Karpathos, and Samos, as well as six major Greek cities: Patras, Rethymno, Alexandroupoli, Kavala, Kalamata, and Hersonissos.
With this expansion, the Gelasakis Group will expand the Greek car rental market, which is also one of the strongest in Europe, and Greece itself ranks high as one of Europe's most visited tourist destinations.
"We are proud to have successfully launched over 30 locations in the most visited Greek cities and islands in just over two years. I can say with confidence that Carwiz Greece's vision is to continue expanding to other locations in Greece, and our main mission since the beginning of this partnership is to provide our clients with the best travel experience possible. Everything is ready for the first clients and the new season in our new locations, thanks to good partnerships and Carwiz International's mentorship." said Antonios Gelasakis, CEO of Carwiz Greece.

Petra Furmeg, Carwiz International's Regional Franchise Manager
Since its beginning, Carwiz in Greece has achieved incredible results and success, making it the fastest-growing Carwiz franchise to date, as evidenced by the most recent expansion, with more than 30 locations open across Greece since 2019. "It should be noted that all of this occurred during a period of uncertainty about the pandemic, which adds weight. In that situation, the market quickly opened up to new and more modern solutions, and together we successfully established stability and efficiency, adapted the service to the new conditions, and satisfied all of the needs and wishes of clients, which I am extremely proud of. " stated Petra Furmeg, Carwiz International's Regional Franchise Manager.
Thus, Carwiz International, the first Croatian car rental company, and Gelasakis Group in Greece continued to expand their business as an "all-in-one solution" thanks to the vision of the industry they nurture, and in this case, thanks to recognizing the importance of rent-a-car industries in the tourism sector.
From its beginnings, Carwiz International has launched its franchise business in more than 30 countries and 150 offices worldwide.
This success can be attributed to cultivating a vision that Carwiz is more than just transportation, and by expanding its business in Greece, Carwiz has demonstrated that any authentic brand that cares about its customers and business partners can maintain its strength as long as it responds quickly, accepts change, and has a genuine team of people behind it.