CARWIZ International: Celebrating 5 Years of Remarkable Growth and Global Success
CARWIZ is marking a momentous journey that transformed the company into the fastest-growing rent-a-car franchise in the world, with a presence on all continents in over 300 locations across 35 countries.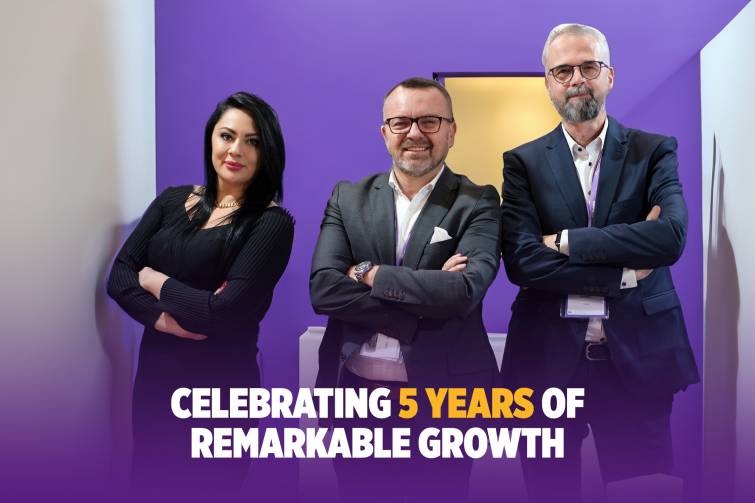 Zagreb, October 4, 2023 – CARWIZ International is proud to celebrate its 5th anniversary as a franchise, marking a momentous journey that started in Zagreb, Croatia, and has now transformed into the fastest-growing rent-a-car franchise on a global scale. With a presence in over 300 locations across 35 countries, CARWIZ has established itself as a symbol of creating unforgettable experiences for its clients and partners, consistently living up to its motto.
The Journey to Global Success
Five years ago, CARWIZ International embarked on an incredible journey, beginning with its origins as a local rent-a-car brand in Zagreb. The vision was clear: to offer exceptional service and create unique customer experiences. Krešimir Dobrilović, CARWIZ's CEO, brought to CARWIZ his experience from three successful car rental startups where he played a pivotal role, and this wealth of knowledge became the driving force behind the company's success.
CARWIZ's emphasis on tailor-made solutions, from brand identity to cutting-edge IT innovations, proved a game-changer. In just one year, CARWIZ signed up an astounding 20 franchises, a feat previously reserved only for the top 4 players in the industry. This rapid expansion laid the foundation for CARWIZ to become the world's fastest-growing rent-a-car franchise.
Franchise Advantage: A Remarkable Success Rate
As proven by independent research, the power of franchising can't be understated. More than 80% of companies that begin their journey as a franchise manage to survive and thrive in their first five years in the market. In contrast, young companies that lack the support of a franchise, typically less than 20%, make it past the same critical period. This stark contrast underscores why CARWIZ International has become an attractive prospect for entrepreneurs and has brought success for companies from mature markets like the US to booming markets in development.
Investing in People and Innovation
CARWIZ's commitment to growth extends to investing in people, advanced IT solutions, and comprehensive training programs, which are diligently conducted in all the countries where CARWIZ operates. The results speak for themselves, with booking numbers having tripled to quadrupled compared to the previous year. This dedication to enhancing business on a global level has led CARWIZ to project an impressive income increase of 95 to 100% this year, with profit margins that are predicted to be tenfold higher.
CEO Krešimir Dobrilović said, "We're grateful to our clients, partners, and team for the incredible accomplishments of the past five years. Our commitment to creating memorable experiences and excellence will drive CARWIZ forward. From a local brand to a global franchise, we remain dedicated to quality, innovation, and success. As we celebrate this milestone, we look ahead with excitement, confident that the best is yet to come."