Carwiz Joins Forces with Zubie in Order to Provide Its Affiliates with Fleet Telematics!
This partnership will provide franchisees and affiliates of the Carwiz brand with vehicle telematics data!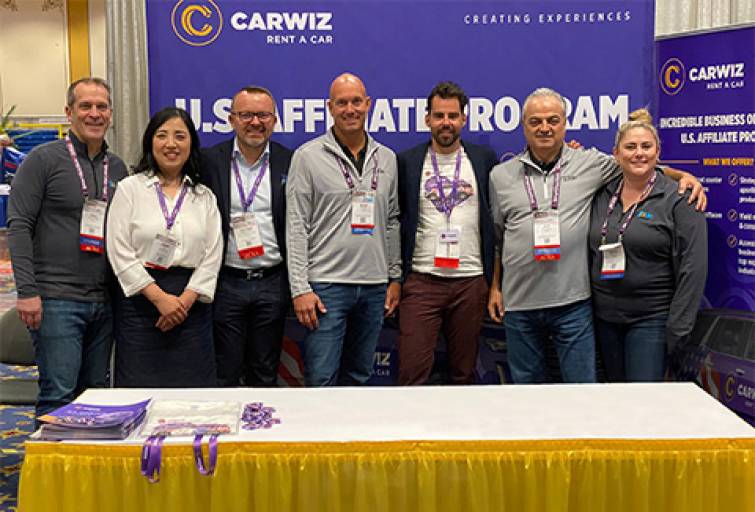 Zubie, a leading asset tracking platform and telematics provider, announced a new partnership with Carwiz, a car rental brand based out of Croatia. This partnership will provide franchisees and affiliates of the Carwiz brand with vehicle telematics data such as fleet vehicle health, live location, fuel level, odometer reading and much more across its locations worldwide. 
Carwiz is currently located in more than 30 countries including Croatia, Greece, Iceland, Turkey and many more. They are already in a few US cities, although Carwiz is new to the US market, they are expecting aggressive expansion in the US. Carwiz will be using Zubie's Rental Connect solution as well as possible Rental Management System integrations with counter systems that Zubie is integrated with, to report critical vehicle data points designed to streamline operations. Franchisors & Affiliates will be able to efficiently manage their fleet, from the check-in process to the check-out process, along with quick inventory counts and many other features to smooth operation processes.
"We all know that saving time equals saving money. So, we are happy to partner with Zubie because their telematics, which is now part of our menu of offerings, will provide additional value to our brand and significantly facilitate our current and future affiliates' business. Also, our partners will benefit from this partnership because it will simplify their business by digitising their daily operations and avoiding human error. It is a win-win situation for all", said Krešimir Dobrilović, Founder & CEO at Carwiz International.
Mark Novak, Chief Revenue Officer at Zubie said "Zubie is excited to partner with Carwiz as we both believe that rental operators should work with companies that believe deeply in helping owners improve their operations for long term success.  The data we offer beyond GPS is extensive and encompasses the likes of Vehicle Valuation, SmartMaintenance, engine diagnostic alerts which all play closely with today's crunch on vehicle availability and necessity to maintain and leverage current assets for growth, especially in the United States."
Zubie will now be an endorsed partner with Carwiz and its affiliates, providing its car rental guests with a more streamlined check-in/check-out process. In turn, this will provide its employees with access to more accurate information and empower them to provide customers with a better experience from the start.
Since 2012, Zubie has delivered real-time information about vehicles in an easy-to-use format to help rental operations manage and optimize their fleets. Zubie won the "2015 Best Insurance Telematics Product" award from TU Automotive, and Auto Connected Car's 2016 Tech CARS award for "Best OBDII Device with Software and Services." Zubie continues to focus on innovative solutions for vehicle rental operations to simplify processes and provide more robust vehicle usage analytics.
Carwiz is a car rental company based out of Croatia with locations throughout Europe, the United States, and even northern Africa and the Middle East. They are dedicated to expanding their brand by taking an innovative approach to the industry and working with a network of like-minded, forward-thinking affiliates and partners.