STUDDED TIRES ON ALL OUR VEHICLES!
Drive safe using studded winter tires and what you should know about them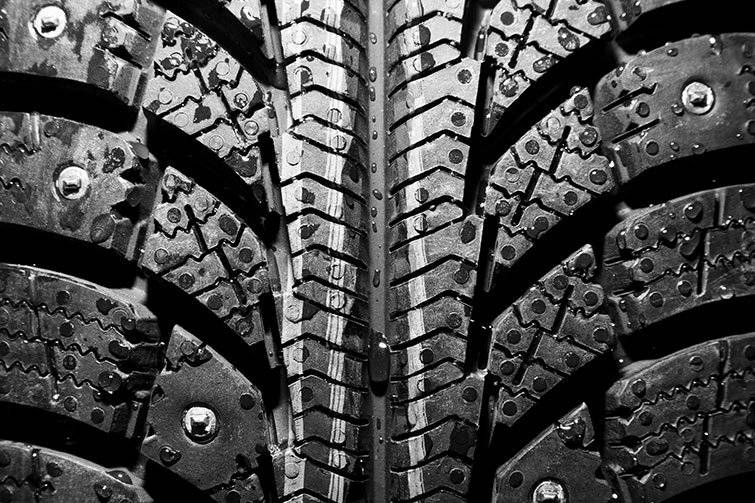 Studded tires are tires where approximately 80 to 100 small metal studs are inserted to increase traction on the roads, particularly on icy or snowy surfaces.
The studs are made of an extremely hard metal called tungsten carbide which weighs between 1.7 to 1.9 grams each. The studs are inserted on the tire's surface leaving a protrusion of about 1.2 to 1.5 mm from the tire's surface. 
The tire stud, when properly calibrated, could maintain its protrusion length even when studded tires wear out. When the vehicle that uses studded tires ran on the ice, the studs will dig into the ice, increasing the traction.
We are happy to provide studded winter tires on all cars during winter (October through early May.) with no additional charge.