WELCOME ITALY!
CARWIZ International is excited to include style, love, wine, pizza, and olive oil in our family.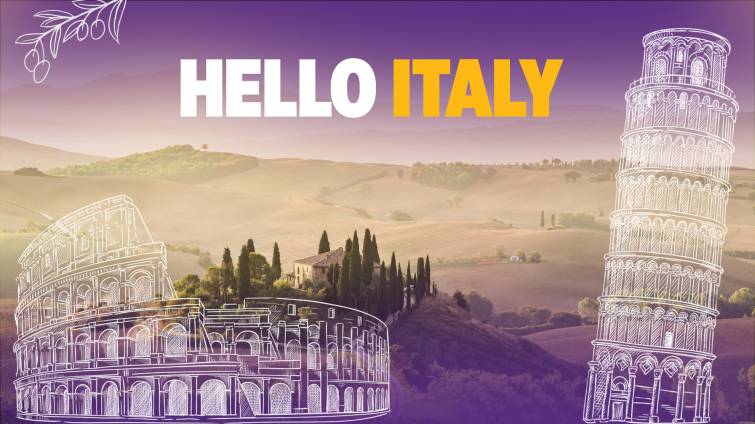 CARWIZ International announces its latest milestone with the launch of high-quality rental car services in Italy. This beautiful country, with its rich history and culture, presents an excellent opportunity for Carwiz to provide its exceptional vehicles and outstanding customer service to the people of Italy and its visitors.
Initially, Carwiz will open the following locations in Italy: Palermo, Catania, Bergamo, Verona, Venice, Turin, and Florence, with many more to come soon. This expansion will bring Carwiz's commitment to providing excellent customer service and top-of-the-line vehicles to the people of Italy.
To ensure that Carwiz provides the best possible car rental experience in Italy, the company has partnered with a group of experienced local professionals. This team has been operating in the car rental industry in Italy for many years. Carwiz is sure the team will use their expertise to build an excellent business that provides the best possible customer service.
The senior management team at Carwiz has worked very hard to establish these partnerships and expand into Italy. They are confident that this milestone will be a massive success for the business and its customers. With a commitment to excellence and a drive to succeed, Carwiz is determined to become the premier rental car company in the world.
Carwiz CEO Krešimir Dobrilović expressed his enthusiasm, "We are thrilled to welcome Italy to the Carwiz family and are excited to have the opportunity to serve the people of this great nation with our high-quality rental cars. Our focus on providing excellent customer service and top-of-the-line vehicles will set us apart from the competition."
Carwiz is the fastest-growing rent-a-car franchise in the world, already present in multiple countries and major cities. The company constantly strives to improve its services and technologies to make the rental process seamless. The goal is to revolutionize how people think about car rentals and offer an experience that is easy, convenient, and stress-free.