Carwiz International announces the addition of CCO
Carwiz International is closing the year with a significant addition to the team with big aspirations for 2023!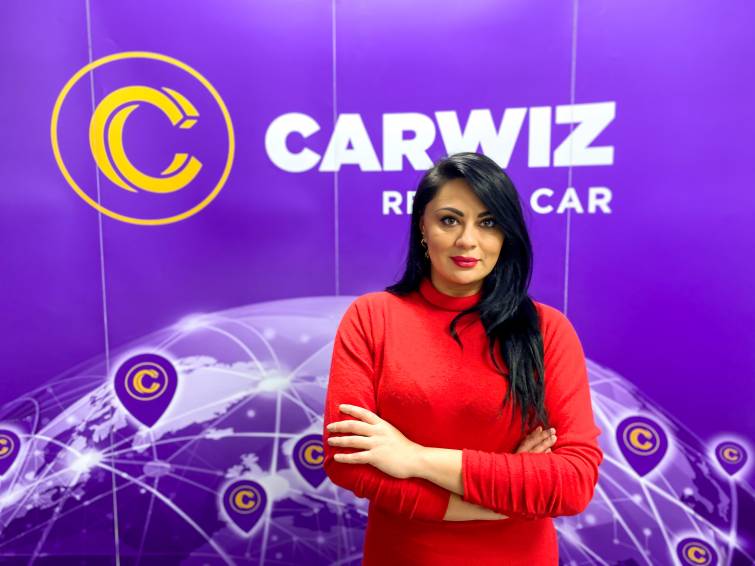 After a successful summer season, which surpassed the 2019 season, the first global Carwiz conference, and the highly prosperous WTM London, Carwiz International is delighted to announce the appointment of a Chief Commercial Officer.
Ms. Borana Siljanovski newly joined the Carwiz International team as Chief Commercial Officer. Her main goal is to oversee the development and commercial strategies of the company, as well as ensure the company's success in terms of the integrated commercial success of the organization.
Ms. Borana joins Carwiz International following a three-year-long stint at Green Motion International where she held the role of Director of Strategic Partnerships. Before that, Borana spent seven years with Rental Cars & Booking.com as a Head of Strategic Partnerships. 
"I am very excited to join this amazing team and incredible business. I truly believe that I am now part of a great company with massive potential and I look forward to a very successful 2023 and beyond. I believe that together we achieve great things and position Carwiz as a market leader in the industry. Our market experience, great relationship with our industry partners, the hard work of the CWI team along with the recovery of the travel industry will ensure the continued growth of Carwiz International for many years to come. I am very thankful for this great opportunity and there is no doubt in my mind that we will accomplish great things together and ensure that our business reaches its full potential and becomes a household name in the car rental industry." said Ms. Siljanovski.
Carwiz International acquired a CCO at an exciting time for its growth. After the successful 2022, which brought stability to the brand and steady global expansion, Carwiz has big plans for the upcoming 2023, with the aspirations to become the world's leading car rental franchise network.