DESTINATIONS
Unveiling the Beauty of the Balkans: Albania
Albania, a hidden gem in the Balkans, has breathtaking natural beauty, a fascinating history, and friendly people.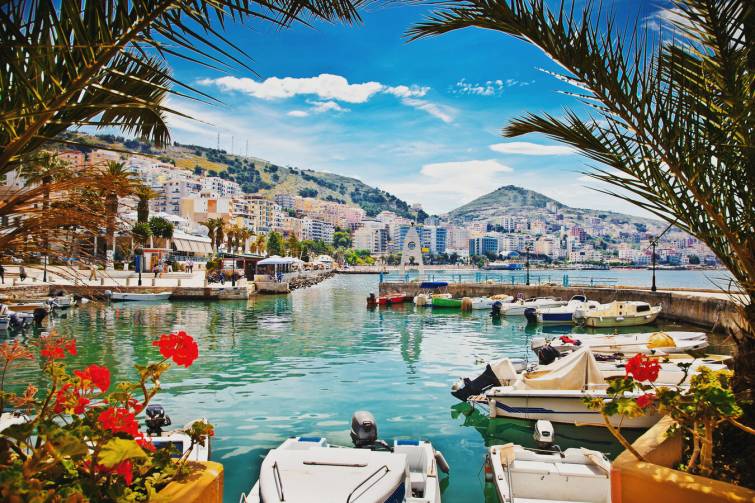 Albania, on Southeastern Europe's Balkan Peninsula, is a small country with Adriatic and Ionian coastlines and an interior crossed by the Albanian Alps. The country has many castles and archaeological sites. Albania offers picturesque beaches, pristine waters, and charming coastal towns with its stunning coastline along the Adriatic and Ionian Seas. Rugged mountains, deep valleys, and clear lakes can be found inland, offering a variety of outdoor activities and breathtaking scenery.
We have our Carwiz offices in several locations where you can rent a car if you do not have transportation for exploring the lovely country of Albania.
Beyond its natural wonders, Albania boasts a fascinating history that can be explored through its ancient ruins, medieval castles, and Ottoman architecture. From the UNESCO World Heritage sites of Butrint and Berat to the vibrant capital city of Tirana, where modern skyscrapers blend with communist-era buildings, Albania showcases a unique blend of traditions and influences.
Tirana 
The Albanian capital city offers a unique blend of culture, history, and thriving nightlife. It is challenging to sum up Tirana in a few words. In an effort to convey the culture, passion, and enjoyment that can be found in the city, descriptions like "a vibrant city" and "colorful city" are simply attempts to do so. Allow yourself to be inspired by the joys that Tirana has to offer, whether it be a trip to one of the city's attractions, museums, or nearby castles, or an evening spent at clubs and bars in the hippest neighborhoods. 
Berat
Berat, also known as the "City of a Thousand Windows," is a UNESCO World Heritage site because of its exquisitely preserved Ottoman architecture. Explore the old town, go to the Ethnographic Museum, and enjoy the panoramic views from the castle.
Butrint National Park
Butrint is an ancient UNESCO World Heritage site located in southern Albania. Discover the ancient city's ruins, which include a Roman theater, Byzantine basilica, and Venetian castle. The park also has a diverse range of flora and fauna. 
Gjirokaster
Gjirokaster, another UNESCO World Heritage site, is a well-preserved Ottoman town with distinctive stone houses and cobblestone streets. Visit the Gjirokaster Castle, the Ethnographic Museum, and the panoramic views of the city.
Lake Ohrid
Lake Ohrid, which is shared with North Macedonia, is one of Europe's oldest and deepest lakes. Explore the historic sites such as the Church of St. Naum and the charming town of Pogradec. Ohrid makes up for its lack of coastline with character and natural beauty. Its lake has pockets of beach with views of the surrounding mountains and hills. Along the coast, carefully reconstructed stilted villages give the area an Italian feel, while waterside resorts provide the ideal place to unwind in the sun. Hikes that lead around the shoreline and into the mountains are especially appealing for those tired of the beach. The more strenuous hiking and cycling trails will reward their conquerors with a breathtaking view of the lake from above.
Albanian Riviera
Discover the stunning beaches and crystal-clear waters of Albania's Riviera. Saranda, Ksamil, Himara, and Dhermi are all popular tourist destinations. Relax on the beaches, participate in water sports, or explore the nearby Llogara National Park. 
These are only a few of Albania's attractions; there are many more in terms of the country's stunning scenery, historic sites, and cultural experiences.