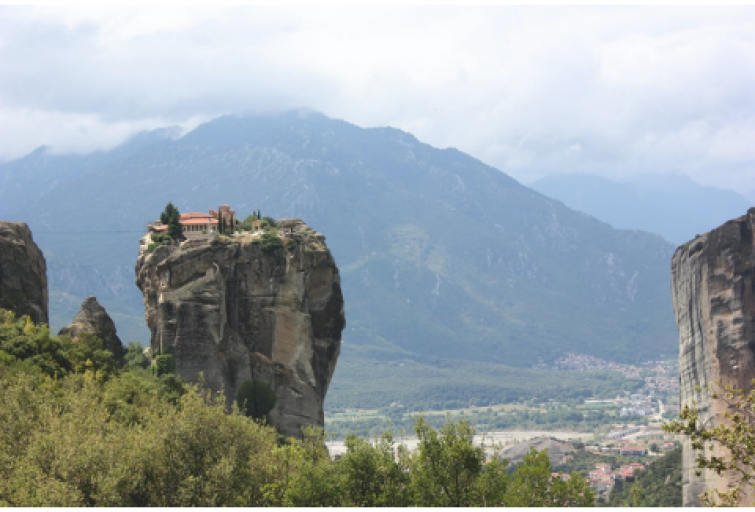 Kalambaka is a city of just 20.000 citizens, located in central Greece in one of its 13 provinces, Thessalia. 
The river Penei flows below it, while the famous rock formation Meteora is situated above the city,
If you want to discover the "floating rocks", you can reach them by car or the local bus. And really, if looked at from a certain location, they appear to be floating somewhere between the sky and the Earth. 
The monasteries on those rocks were built on almost inaccessible peaks of the limestone, some at an altitude of almost 500 meters. 
Today, the monastery can be reached by stairs carved into the rocks, but before 1920, climbing up to them was a real challenge, involving ladders or pulling to the top with rope and nets.
Head to the "floating rocks" from our Carwiz Athens office and create #new experiences.