DESTINATIONS
Nazaré
Nazaré is a small town on the Atlantic coast, located 120km north of Lisbon. It holds the world record for the highest wave ever surfed on.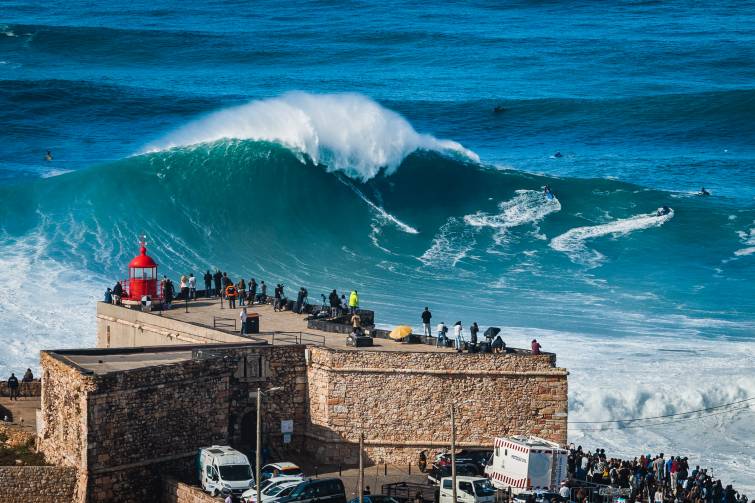 In 2011, Garrett McNamara broke the record on a 23.77m wave here. Then Rodrigo Koxa surfed a 24.38m wave in Nazaré in 2017. German surfer Sebastian Steudtner has officially become the new record holder for surfing the biggest wave in the world, at 26.21m in May 2022.
Amazing waves were created by an underwater canyon offshore. This interrupts the waves and creates monsters. Surfers have been visiting Nazaré since the 1960s. And it has hosted several World Surfing Federation (WSL) championships.
The best time to break the surf action record is from November to February. North Beach leads the way for surfing. For relaxation, choose Nazaré beach.
Nazaré has a fishing village atmosphere. Don't miss the traditional restaurants. The catch of the day is docked every morning. So the local seafood is great.
Immerse yourself in the surfing spirit of Nazaré. Stay at Tipping Point on North Beach.