Destinations
Orlando
One of the most visited cities in the world.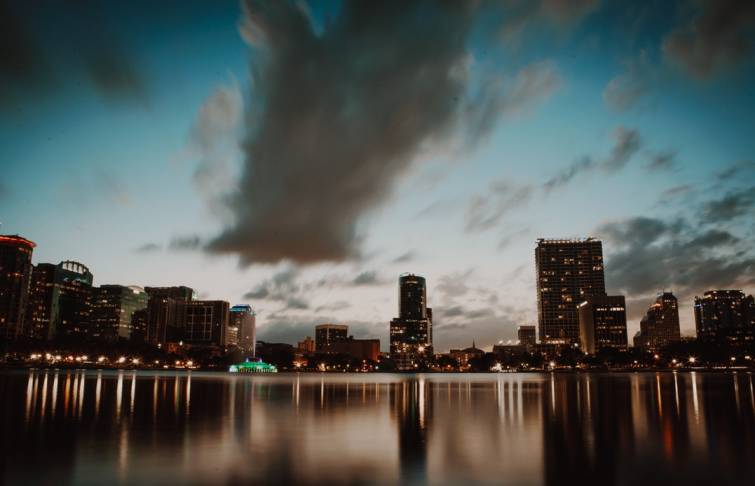 Orlando, also known as "the City Beautiful", is one of the most visited cities in the world. Mostly thanks to the fact that both Walt Disney World and Universal Orlando Resort are located there, which you shouldn't forget to put in your travel plan, but these two resorts are not the only reason to visit this interesting city!
There are many fun and exciting events and activities to try in Orlando, making it the perfect place to relax and have fun.
Known for its hospitality, Orlando offers endless hotels, restaurants, cafes and recreation areas for every budget and taste.
Orlando has several parks and lakes that make great places for relaxation, adventure, having a picnic, boat renting or hot air balloon rides.
There are many exotic animal parks, and the "Exotic Animal Experience" even offers the possibility of watching lemurs, kangaroos, dolphins and swimming with sea cows.
If you are interested in water skiing or jet skiing, diving or parasailing, be sure to visit one of the many water sports centres. 
Golfers can visit the challenging terrains all over the city, while art lovers enjoy visiting the Orlando Museum of Art and Mennello Museum of American Art as well as many other small and interesting galleries in the city.
Orlando is also home to a Madame Tussauds Wax museum, and it also offers an escape room, which is great fun for the whole family.
Parents with children will enjoy the Disney accommodations with five-star restaurants and rooftop pools and bars while children enjoy theme hotels and parks.
The Orlando Science Center is great for all ages, and offers a number of interactive experiences, from science experiments to the high-tech world of virtual reality.
For a breathtaking view of the entire city, head to the "ICON Orlando" observation wheel, where you'll have the opportunity to take amazing photos of the entire city from a glass capsule.
Every part of Orlando offers fun and exciting opportunities to discover. From now on, you can visit our Orlando office and explore the whole city in a Carwiz vehicle! Your Orlando adventure awaits!