Destinations
RT KAMENJAK
In the very south of Istria, only 10 km from Pula, there is a beautiful part of Istria visited by many tourists throughout the year. Cape Kamenjak will win you over at first sight!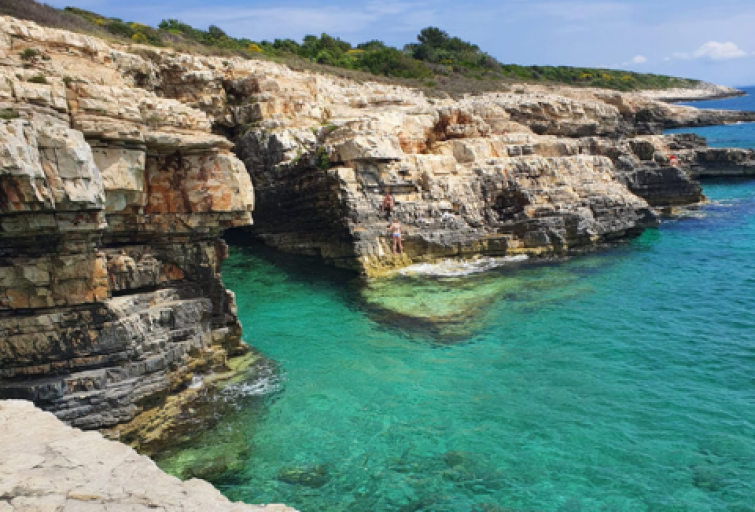 Crystal clear sea, numerous bays and beautiful beaches make Kamenjak an ideal place for swimming and water activities. The coast is mostly rocky and the pebbles are flat which makes them ideal for sunbathing and diving. The sea is a beautiful turquoise colour and one of the clearest on the entire Adriatic coast. Besides the rocky beaches, you can also find a few sandy beaches, with many small and interesting islands close to the coast.
The seabed of this area is extremely rich, full of marine life ideal for diving.
The most famous bays are Velika and Mala Kolumbarica, while Portić bay and a few beautiful caves are located close by.
When you decide to take a break from swimming and sunbathing and want to refresh yourself with a cold drink, there is a Safari bar located above Mala Kolumbarica. Dense vegetation and palm trees create shade and the perfect rainforest atmosphere. The special feature of this bar is that all visitors can take photos on long swings reminiscent of those on the beaches of Bali.
Spend your summer days surrounded by the natural beauty of Istria, enjoy the clear sea and make unforgettable memories!