Destinations
STON AND MALI STON
Ston, an ancient city surrounded by walls that were once of great importance for the Republic of Dubrovnik, and a small town next to it, Mali Ston, are something you simply shouldn't miss out on while visiting Croatia.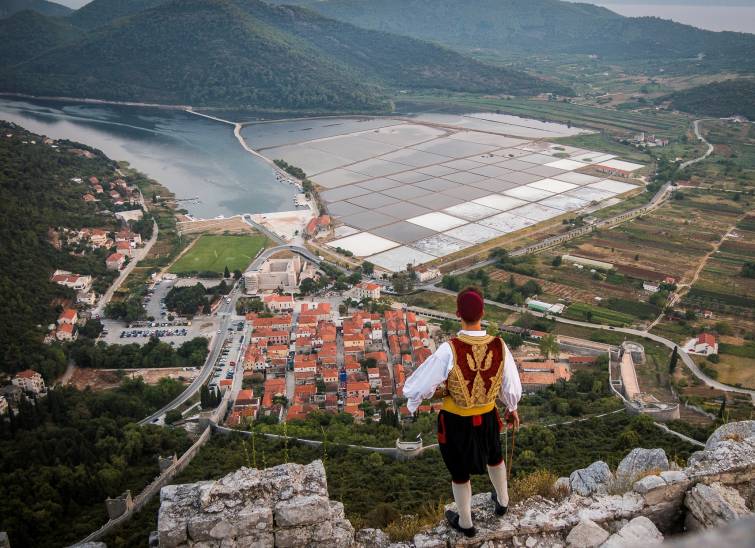 In 1333, the Republic of Dubrovnik acquired Pelješac, and with it the saltworks in Ston. Selling salt was a very lucrative business at the time, and to protect and keep more salt pans, the people of Dubrovnik started the largest urban enterprise in Europe at that time. The walls stretching through Ston and Mali Ston,  also called "the Great Wall of Europe", are the longest preserved fortification system in the world after the Great Wall of China, with a total length of 5.5 km! 
Walking along the walls is a magical experience, and it's possible to walk a shorter route along the walls for about 20 minutes or a longer route stretching all the way from Ston to Mali Ston. The ticket price is 70 HRK for adults and 30 HRK for children.
Ston is a peaceful and quiet town, filled with untouched nature and historical attractions, such as the Renaissance palace, church of St. Michael or the Franciscan monastery and its Gothic cloister. 
Another advantage of staying in southern Dalmatia is its gastronomy, traditionally prepared oysters and shellfish from the Mali Ston bay are always paired with delicious Pelješac wines.
Experience a piece of Croatian medieval history through the walls of Ston and indulge in the gastronomic delights Dalmatia has to offer! Your Carwiz vehicle is waiting for you!
See you there!