Destinations
ZRMANJA RAFTING
If you like outdoor activities, you'll love Zrmanja! This river is the perfect setup for rafting and kayaking.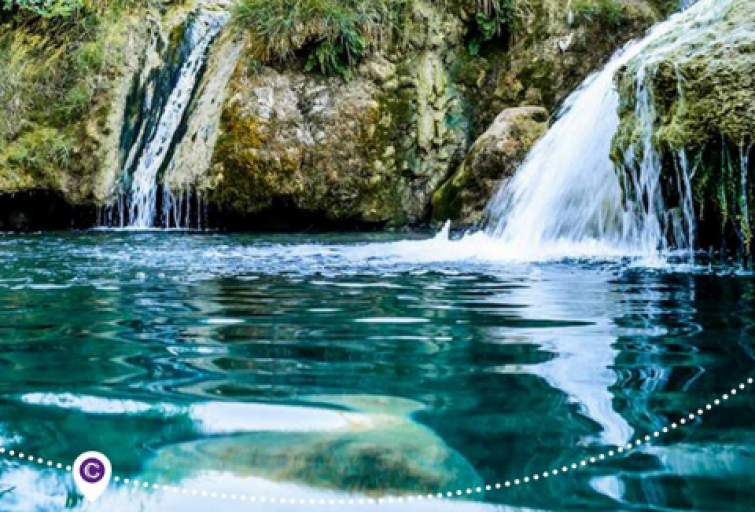 Zrmanja is one of the most beautiful and exciting European rivers, which cuts into the hard Velebit karst with its 69 km long course. It's got beautiful landscapes, clear water and a 200-meter deep canyon. Due to numerous waterfalls and strong rapids, it's ideal for wild water sports. That's exactly the reason Zrmanja is also known as "Beauty and the beast". 
If the water level is high, the river is suitable for rafting tours, while low water levels are suitable for kayak tours. If you're an active person and love nature, this is a perfect opportunity for various activities adrenaline boosts. With experienced guides and professional canoeists, head down the Zrmanja River in full equipment that can be rented on the river. On the first part of the river, you can practice your rowing skills and swim at the foot of waterfalls which are almost 8 meters tall.
Continue your ride, now on the more demanding part of the river, and paddle through rapids and waterfalls. Enjoy the sights of aquatic plants, greenery and dense canopy around the river. You may also notice some endemic freshwater fish; Zrmanja chub and Zrmanja trout.
Krupa, Zrmanja's strongest tributary, is also something you can't miss while here! Here you can see the 109 m long Kuda bridge which is protected as a cultural monument. Krupa flows into Zrmanja and together they form the highest waterfall called "Visoki buk" which is more than 11 meters tall 
At the end of this adventure, stop by one of the nearby restaurants with a rich offer of traditional dishes, such as homemade prosciutto, cow and goat cheese.
Embark on this trip from your nearest Carwiz office, create unforgettable experiences and have fun along the beautiful landscape of the Zrmanja river canyon!