Destinations
Budva
Budva is the most popular tourist destination in Montenegro, known for its wild nightlife and beautiful clean beaches. Budva, one of the oldest Adriatic cities, lies at the foot of the massive mountains, bathed in sunlight.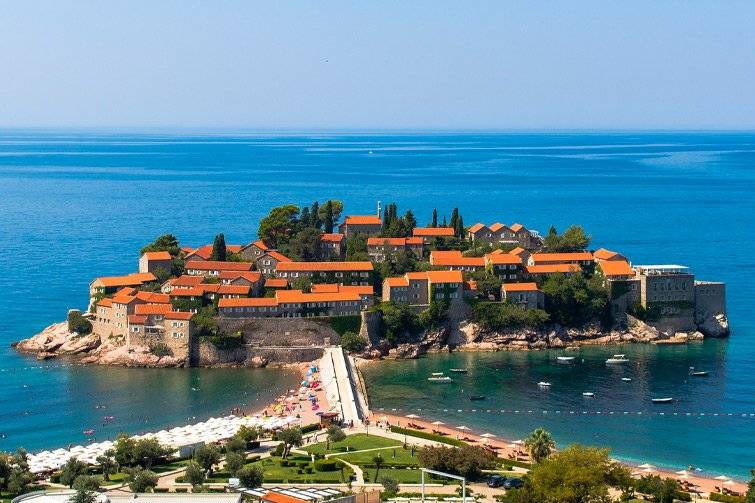 The Old Town is without a doubt the city's trademark, a medieval fortress built on a peninsula that is of great historical and cultural importance and is a true treasure! Aside from the variety of cultural and historical attractions, the crystal clear sea and nightlife draw the most visitors to Budva.

Coves, islands, and reefs await those who want to explore the coast, and the Riviera offers 17 beautiful sandy beaches ideal for sunbathing, swimming, and beach fun. Budva's beaches stretch along the 38 km long coast, and their sand belongs to the highest categories of cleanliness. Each is charming and beautiful in its own way: Jaz Beach, Mogren Beach, "Ričardova glava", Pizana, Bečićka beach, Kraljičina beach and Petrovac beach are some of the most famous beaches there.
Aside from the stunning natural beauty, we can't forget to mention the excellent gastronomic offer, the warm hospitality of the locals and the guaranteed good time in the nightlife. Day and night parties are held in Budva, with beach parties every day before going out to clubs in the evening. The events in Budva during the summer season are diverse, ranging from festivals to a plethora of performers in clubs; everyone in Budva will find their own type of entertainment.
Fall in love with this charming city, create unforgettable memories and experiences with a Carwiz vehicle that perfectly fits your needs.
We'll see you in Budva!