DESTINATIONS
Top Travel Destinations for Summer 2023
In the list below, we have provided recommendations for some of the top vacation spots to visit this summer. At each location, you will find a CARWIZ office, so you can rent a car and drive to your favorite places with ease.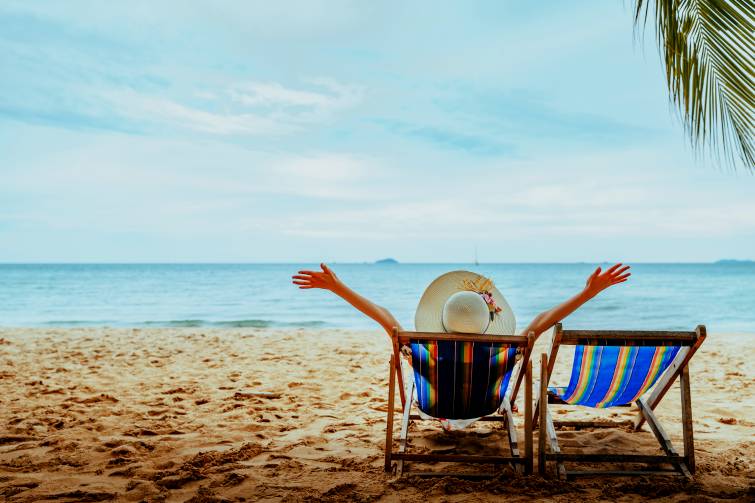 Let us start with Greece, specifically Thessaloniki, which is known for its events, festivals, and generally vibrant cultural life and is regarded as Greece's cultural capital. The summer months bring a lot of visitors to Thessaloniki. Tourists come to the area for the summer festivals, even though it is hot outside this time of year. There are numerous others, such as the Street Mode Festival and the Urban Picnic Festival. Thessaloniki summers are a big deal because of the music, dance, outdoor cinemas, and delicious food. Due to its long history dating back thousands of years, Thessaloniki is known for its museums. In actuality, this city is home to some of the finest ancient Greek artifacts. 
Also, it has beautiful beaches you should visit, and here are just some of them: Agia Triada Beach is perfect for a quick getaway as it is closest to the city. Along the beach, there are numerous eateries and bars. Angelochori Beach is in the coastal town of Angelochori. Along the sandy stretch, there are restaurants serving Greek and international cuisine. A stunning beach with breathtakingly clear waters is Potamos Beach. You can also see the beautiful Mount Olympus over the horizon.
Afytos Beach provides views of the Toroneos Gulf. The sandy beach and pristine waters are favorites among visitors.
The next suggestion is Antalya, a wonderful Turkish city. The breathtaking natural beauty of Antalya makes it one of the most beautiful cities in all of Turkey. You can see the stunning Mediterranean Sea on one side of the city and the striking Taurus Mountains on the other. All around Antalya, particularly along the coastline, is stunning natural beauty. You can find gorgeous scenery, pristine beaches, and stunning landscapes there. Many of the beaches along this long stretch of coastline are surrounded by picturesque cliffs and mountains that provide a stunning backdrop to the turquoise waters. 
There are several waterfalls in Antalya if you are looking for something different. Duden Waterfalls and Manavgat Waterfalls, two of the most stunning, are both deserving of a visit.
Dubrovnik, Croatia, is up next. Dubrovnik, Croatia's "pearl of the Adriatic," has long been regarded as one of the best places to visit. With the massive popularity of the television series "Game of Thrones," the town has become a major tourist hotspot for fans of the iconic series. The walled Old Town of Dubrovnik, famous on television as the location of King's Landing, saw so many visitors that there were even plans to restrict their number. Although the filming locations for "Game of Thrones" are popular tourist destinations in Dubrovnik, there are a lot more things to do there. The Old Town is home to impressively preserved examples of different historical architectural styles. There are Baroque mansions, monasteries, and churches, as well as Renaissance foundations and facades, marble squares, and cobbled streets. Because of its level of preservation, Dubrovnik's Old Town is a UNESCO World Heritage Site. However, the fascinating history on offer is just as warmly welcoming as the turquoise waters lapping at the beaches. With its winding streets, markets, bazaars, cafes, bars, and eateries, the Old Town is still a lively, active, and inhabited city.
The following destination is Malta, and we recommend you visit Valletta, which is only around 20 minutes away by car from the Malta International Airport. Valletta is the capital of Malta and one of the smallest capitals in Europe. Visit the city as soon as possible to avoid the crowds. Admire the magnificent baroque architecture of the buildings as you slowly walk through its winding streets. St. John's Co-Cathedral and the Barrakka Gardens are two of Valletta's most popular tourist destinations. You could spend all day discovering it because it is so fascinating. In the center of Valletta is a Carmelite Roman Catholic basilica known as the Basicila of Our Lady of Mount Carme (Bażilika Santwarju tal-Madonna tal-Karmnu in Maltese). One of the main churches in Malta, this structure is very impressive from the inside and features a traditional dome top.
Last, but not least is Tivat, Montenegro. In the Bay of Kotor, Tivat is a coastal town situated in southwest Montenegro. This stunning coastal town in Montenegro has a lengthy and fascinating history. The town is situated along the stunning Bay of Kotor, a natural harbor on the Adriatic Sea. In the Tivat area, there are two modest but lovely churches that are worth visiting. Tivat has a pair of great spots to spend a gorgeous day. At Plavi Horizonti Beach, get started by spreading out a towel. It is located in a small cove a little way outside of town. This beach is perfect for bringing a young family because the waters are so shallow there. This fact also means that the water is warmer here than it is elsewhere, which is ideal if you are used to visiting tropical beaches. It is easy on the feet because the beach is made up of both small pebbles and sand.