Destinations
Valletta – The Captal City of Malta
History, Art & Culture at its best.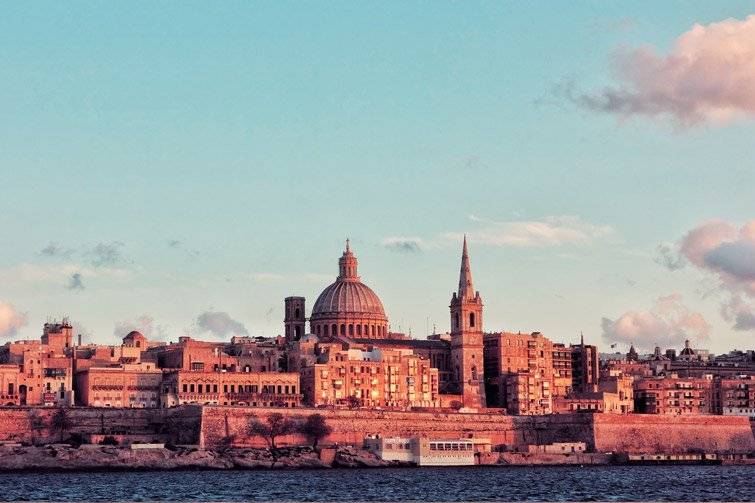 Valletta is the capital city of Malta. Located in the South Eastern Region of the main island, between Marsamxett Harbour to the West and the Grand Harbour to the east, its population in 2014 was 6,444, while the metropolitan area around it has a population of 393,938. Valletta is second only to Nicosia as the southernmost capital of Europe, and at just 0.61 square kilometres (61 ha), it is the European Union's smallest capital city.
Valletta's 16th century buildings were constructed by the Knights Hospitaller. The city was named after Jean Parisot De Valette, who succeeded in defending the island from an Ottoman invasion in 1565. The city is Baroque in character, with elements of Mannerist, Neo-Classical and Modern architecture, though the Second World War left major scars on the city, particularly the destruction of the Royal Opera House. The city was officially recognised as a World Heritage Site by UNESCO in 1980.
St. John's Co Cathedral
Built between 1573 and 1577, this cathedral contains two masterpieces by Caravaggio. St John's Co-Cathedral is a gem of Baroque art and architecture. It was built as the conventual church for the Knights of St John. This cathedral is till this very day an important shrine and a sacred place of worship. It is also a venue for cultural events. The construction was commissioned in 1572 by Grand Master Jean l'Evesque de la Cassière to serve as the conventual church of the Knights of Malta and designed by the Maltese military architect Gerolamo Cassar. The Cathedral is dedicated to St John the Baptist, the patron saint of the Order. The oratory houses the biggest and only signed masterpiece by Caravaggio. St John's Cathedral is administered by the St John's Co-Cathedral Foundation responsible for the religious cultural heritage of the monument.
Fort St. Elmo
Visitors at Fort St Elmo can experience the impressive grounds of the fort, including the splendid architecture of the two chapels dedicated to St Anne. Among the most notable artefacts in the museum, one finds the military armour of the Order of St John and the Ottoman Turks, the Gloster Sea Gladiator N5520 FAITH, Roosevelt's Jeep 'Husky', and Malta's award for gallantry, the George Cross.
There are so many more attractions to visit such as the Triton Fountain, The Parliament Building, the Law Courts, Upper Barrakka Gardens, the Valletta Waterfront, Lascaris War Rooms, The Malta Experience, the National Museum of Archaeology, the Grand Master's Palace and the Siege Bell War Memorial.